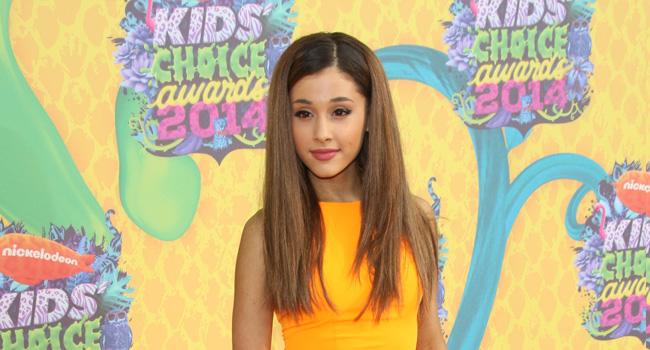 Love her or hate her, but you can't deny that Ariana Grande - one of the biggest names in the music industry- has had a bigger impact on us than one could have ever imagined, especially now when she showed the world her strength and love for what she does.

Ariana Grande had just left the stage at Manchester Arena on 22 May when a suicide bomber detonated a nail bomb in the foyer, killing 22 people and injuring 116 others. She left the UK "broken, from the bottom of my heart" and could have been forgiven for hiding herself away and not leaving the house, especially after terrorists attacked London on SaInstead, the 23-year-old American was back in Manchester, headlining a benefit show for 50,000 fans at Old Trafford cricket ground, just two miles away from the arena.

But this was far from being just 'another gig by a mega pop star.' Wearing a sweat shirt graffitied with the legend 'One Love Manchester', she fought back tears and played all her hits with the crowd supporting her by singing and cheering with her and any other way they could think of.

Bravery. Resilience. Passion. Empathy. These are few of the words one can come up with when they think about Ariana Grande.

Long gone is her reputation of being a cold diva, in lieu of that, there's a sophisticated woman, mature and courageous beyond her years.

COMMENTS
Velu Prakash, MN Enterprises
9/18/2019 5:35:33 AM
I like her. pls publish more articles.
LEAVE A COMMENT
Disclaimer:
Please write your correct name and email address. Kindly do not post any personal, abusive, defamatory, infringing, obscene, indecent, discriminatory or unlawful or similar comments. YoungPulse will not be responsible for any defamatory message posted under this article.
Please note that sending false messages to insult, defame, intimidate, mislead or deceive people or to intentionally cause public disorder is punishable under law. It is obligatory on YoungPulse to provide the IP address and other details of senders of such comments, to the authority concerned upon request.
Hence, sending offensive comments using YoungPulse will be purely at your own risk, and in no way will YoungPulse be held responsible.