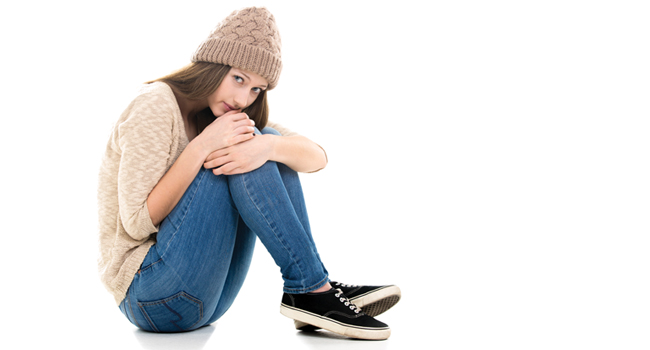 A shy person is one who is timid in the company of other people. Whoever has been in the company of friends will notice that there are quite a people who are reserved and do not interact much with others. While we do not advocate everyone to be over zealous in interacting with others, we also do not recommend shyness as the desired quality. It is found that people who are extrovert tend to be popular amongst groups and have an edge with social and professional relationships.

Shyness holds back people as they have a habit to get-outof public situations. This is due to their own individual anxieties. Some also avoid speaking up in public. It is found that at an average almost 40% of people tend to be shy.

If you are one such person, it is suggested to gradually come out of your shyness zone. It will help you become more confident. Extreme cases might need the help of a counsellor while most people can overcome it on their own using a bit of effort.

We enlist a few tips to help you overcome your shyness

1. List out your worries and anxieties
Jotting down you worries and anxieties on a piece of paper. Writing them down while looking out for solutions is very easy and straight forward way to eliminate shyness.

2. Be bolder in talking while in groups. It is not that tough
Sometimes, it just takes a bit of initiative and effort to speak up before a group. Try it out at times. You will be amazed at its ease.If you still find it difficult just act confident. Remember the first time you rode a bicycle. Now that it is mastered it seems so easy.

3. Avoid getting labelled as shy
Don't tag yourself as a shy person. Let yourself be defined as a unique individual, not a single trait.

4. Do not take it to the heart
If someone gets the topic about your shyness, do not take it to the heart. Keep your voice tone casual. There is no need to get annoyed or angry.

5. Choose relationships carefully
Shy people generally have few but very deep relationships. Therefore, it is essential to select friends and relationships carefully. It is better to have people around you who are warm, encouraging, and responsive.

6. Recognize your strengths
Every person has a number of strong points. Enlist these and know the good things that make you. This will make you less insecure.

It is estimated that crores of Indian teenagers do go through shyness and other anxieties. Follow these tested techniques to gain confidence and eliminate shyness.

COMMENTS
Be the first to Comment!
LEAVE A COMMENT
Disclaimer:
Please write your correct name and email address. Kindly do not post any personal, abusive, defamatory, infringing, obscene, indecent, discriminatory or unlawful or similar comments. YoungPulse will not be responsible for any defamatory message posted under this article.
Please note that sending false messages to insult, defame, intimidate, mislead or deceive people or to intentionally cause public disorder is punishable under law. It is obligatory on YoungPulse to provide the IP address and other details of senders of such comments, to the authority concerned upon request.
Hence, sending offensive comments using YoungPulse will be purely at your own risk, and in no way will YoungPulse be held responsible.